Our Firm
Thoughtful strategies from caring professionals.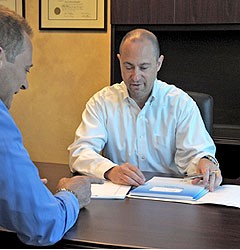 Since 1986, Mark Vaimberg Financial has built a reputation in the New York metropolitan area for thoughtful financial strategies, short and long-term planning, and stellar personal service. We provide unparalleled personal attention with the deep financial management experience, a combination that is rare in today's financial industry.
Our dedicated team of professionals takes your financial future very seriously. We make sure we provide our clients with superior tools, information and communications to make the complex process of financial planning simpler, easier and more transparent for our clients.
Click Here to Meet Our Team